Water Shortages Could Affect 5bn People by 2050, UN Report Warns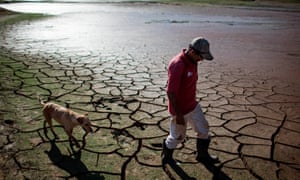 Drought and soil degradation are already the biggest risk of natural disaster, say the authors, and this trend is likely to worsen. "Droughts are arguably the greatest single threat from climate change," it notes. The challenge has been most apparent this year in Cape Town, where residents face severe restrictions as the result of a once-in-384-year drought.
In Brasília, the host of the forum, close to 2m people have their taps turned off once in every five days due to a unusually protracted dry period.
Source: theguardian.com