Scientists Make a Molecule by Manipulating Just Two Atoms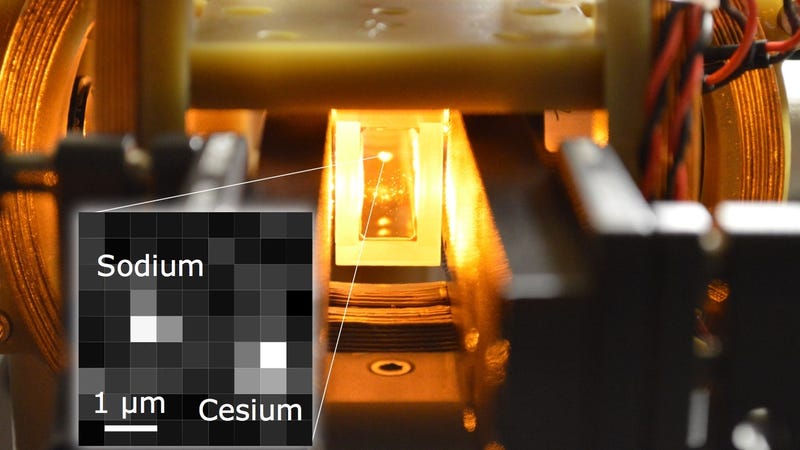 The physics here isn't too hard to understand. Scientists have long been able to push around single atoms within clouds of many atoms. In this case, they used two optical "tweezers" at two specific wavelengths.
Basically, this is two differently colored lasers focused with a lens so that each laser controls one of two separate atoms, one cesium (Cs) and one sodium (Na) atom. They're held still at near absolute zero in a vacuum. The researchers then overlap the beams to trap both atoms.
Source: gizmodo.com