The Theory of Quantum Information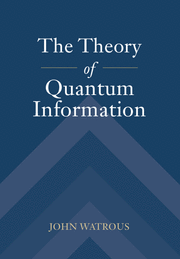 To be published by Cambridge University Press in April 2018. Upon publication this book will be available for purchase through Cambridge University Press and other standard distribution channels. Please see the publisher's web page to pre-order the book or to obtain further details on its publication date.
A draft, pre-publication copy of the book can be found below. This draft copy is made available for personal use only and must not be sold or redistributed.
Source: uwaterloo.ca