AI Can Generate 'Doom' Levels Now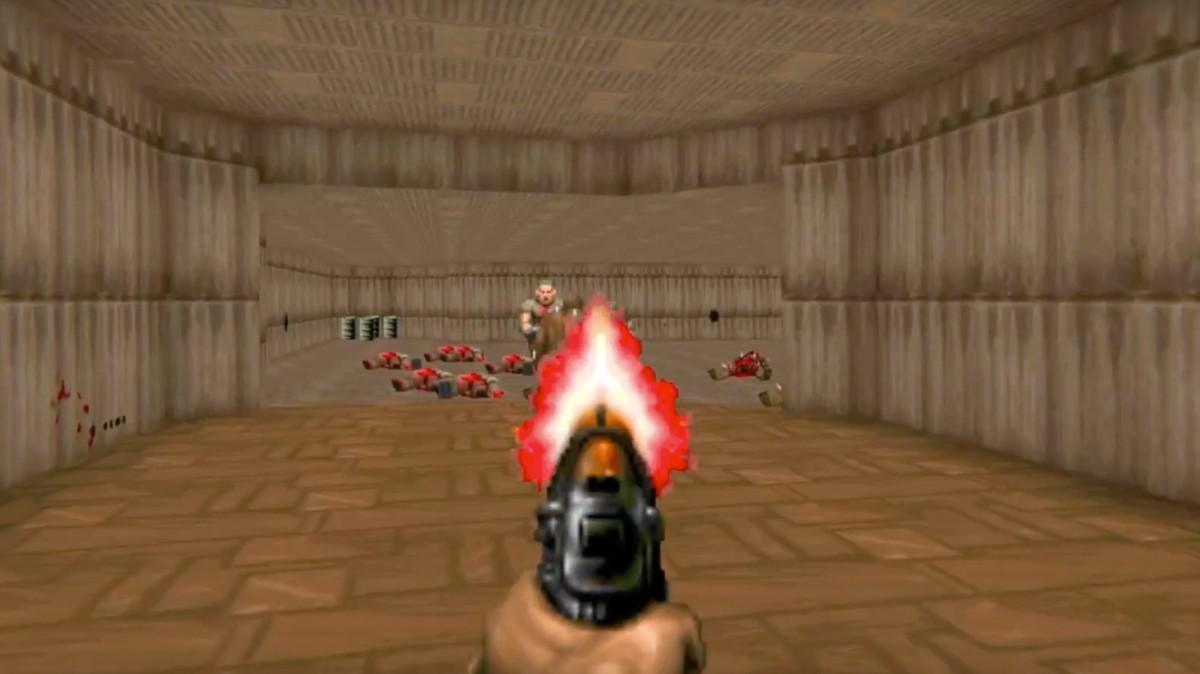 Researchers recently successfully trained neural networks to generate level maps for Doom that, they report in a paper published to the arXiv preprint server in April, "proved to be interesting" to play. The work was carried out by researchers from the Polytechnic University of Milan and used Generative Adversarial Networks, a recent innovation in the field of deep learning.
The goal of the technique, ultimately, is to reduce the time it takes to develop games by automating parts of level design and, arguably, letting humans do more creative work. Neural networks are algorithms that "learn" patterns in large datasets and then generate new predictions based on what they've learned. Generative Adversarial Networks (GANs) provide a powerful generative model, and have been used to generate horrifying faces and even turn winter scenes into summer ones.
In a GAN, two neural networks—the generator and the discriminator—are set against each other. The generator is "trained" on input data (in this case, more than 1,000 Doom maps), and it creates new levels based on the model it's learned. The generator's goal is to trick the discriminator side of the algorithm, which is satisfied if it believes a Doom map was created by a person and not a computer.
Source: vice.com