Tesla Battery Caught Fire Twice After Fatal Crash, Investigation Finds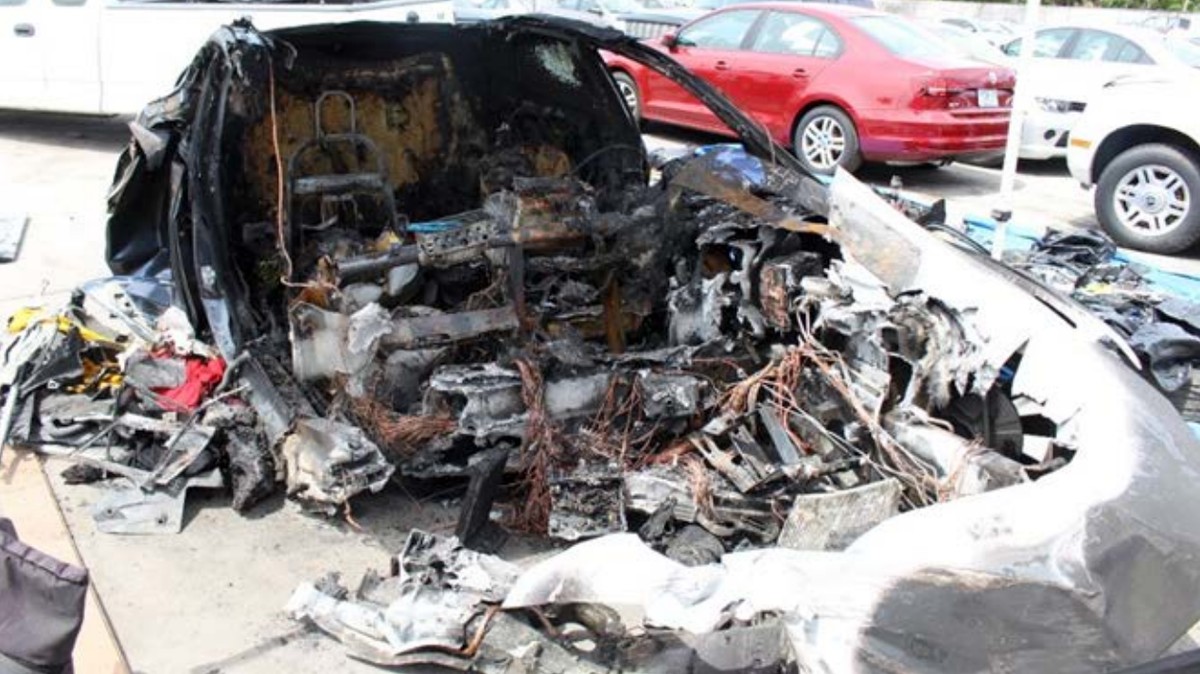 The battery of a Tesla Model S reignited twice after it was involved in a crash that killed an 18-year-old driver and passenger in Fort Lauderdale, Florida, last month, a federal investigation has revealed. The driver was speeding, clocking 116 mph in a 30 mph zone, when he lost control of the vehicle while trying to pass in a curve, according to the US National Transportation Safety Board's preliminary report released Tuesday. The car jumped the curb and hit a wall twice before erupting in flames.
The driver and front-seat passenger died at the scene and the surviving back-seat passenger was ejected from the vehicle. Tesla declined to comment on this story. Tesla uses a 400-volt lithium-ion high-voltage battery in its 2014 Model S cars.
Lithium-ion batteries comprise flammable materials; the Samsung Note 7 phone explosions were partly tied to overheating lithium-ion batteries. In the guide, Tesla wrote that firefighters should use a thermal imaging camera to make sure the battery is completely cooled. "If a thermal imaging camera is not available, you must monitor the battery for re-ignition," the company directed.
In manuals for more recent Tesla models—which contain the same type of battery—the company's Emergency Response Guides recommend using 3,000 gallons of water to fully extinguish a battery fire.
Source: vice.com