Doctors Have Injected DNA-Editing CRISPR Into a Live Person's Eye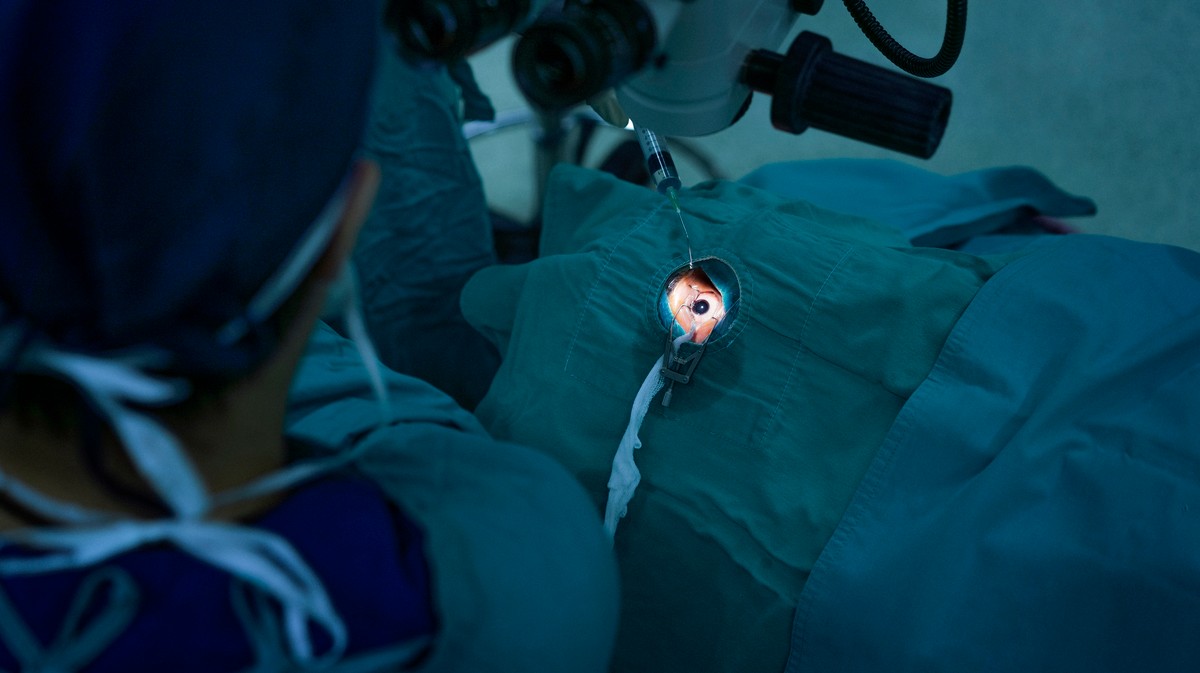 The trial, which seeks to restore vision in people with a genetic mutation, marks the first time that DNA-editing viruses have been injected directly into a live person. For the first time, doctors have injected a person with a treatment that will rely on CRISPR gene-editing to treat blindness. The milestone comes as part of an ongoing clinical trial to evaluate whether the treatment is safe and effective for people with a specific mutation in a single gene; in this case, one that leads to eye disease and vision loss.
CRISPR is a gene-editing tool adapted from the antiviral defense systems of bacteria that can precisely target and cut out short sequences of DNA from longer strands. The technique is being used in ongoing trials to treat cancer and sickle cell anemia by editing human cells outside the body and injecting them into a patient once they've been CRISPR'd; however, this blindness trial is the first that delivers the gene-editing treatment directly into a person's body, NPR reported—specifically, their eye.
Source: vice.com