FDA to Start Naming Names of Pharma Companies Blocking Cheaper Generics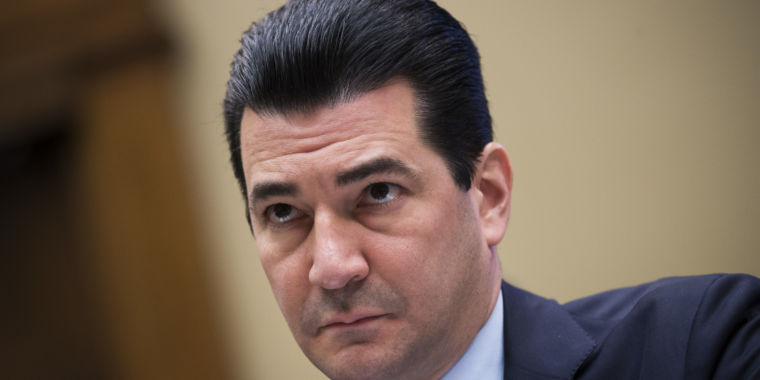 The Food and Drug Administration plans this week to effectively begin publicly shaming brand-name drug companies that stand in the way of competitors trying to develop cheaper generic drugs. FDA Commissioner Scott Gottlieb told reporters on Monday and Tuesday that the agency will unveil a website on Thursday, May 17 that names names of such companies. More specifically, the website will publicly reveal the identity of 50 branded drugs and their makers that have blocked generic development.
The website will also be updated "on a continuous basis" to list additional names. Shaming or not, getting better behavior is certainly the FDA's goal for the upcoming website. Gottlieb said he hoped that it would deter companies from abusive practices that are "antithetical to the spirit, if not the letter' of the law behind the generic drug industry—aka the Hatch-Waxman Act.
The key abusive practice that the FDA's website spotlights is the tactic of brand-name drug makers to withhold samples of their drugs from generic drug makers. Without those samples, generic drug makers cannot perform bio-equivalency testing necessary for regulatory approval.
Source: arstechnica.com