It Seems Someone Is Producing a Banned Ozone-Depleting Chemical Again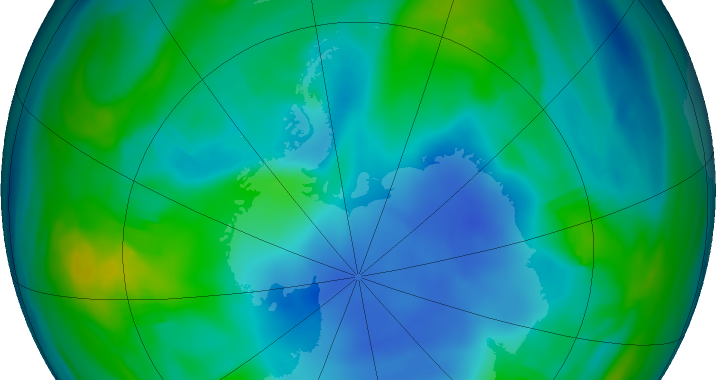 The Montreal Protocol—a 1987 international agreement to end production of ozone-destroying chemicals like freon—seems miraculous compared to the long struggle to achieve meaningful action on climate change. Even more astonishing is that the agreement has worked. Those chemicals (known as CFCs) take a long time to flush out of the atmosphere, but monitoring has shown that the flushing is proceeding largely according to plan.
That keeps the hole in the ozone layer on track to shrink over the coming decades. However, a new study shows that someone has been cheating in the last few years. A group of researchers led by Stephen Montzka of the US National Oceanic and Atmospheric Administration had been tracking the progress of CFCs and noticed something off with CFC-11.
This chemical has been used as a refrigerant, solvent, and propellant for aerosol spray cans, as well as in the production of styrofoam. As with the other CFCs, nations agreed to end production of CFC-11 entirely. While there may still be some older machines leaking CFC-11, these sources should gradually disappear over time, allowing the decline of its atmospheric concentration to accelerate.
Instead of an accelerating decline, CFC-11 showed a steady drop of 2.1 parts-per-trillion each year between 2002 and 2012. Since then, its decline has actually slowed. Between 2015 and 2017, CFC-11 dropped at only 1.0 part-per-trillion per year.
Source: arstechnica.com